Another update: looking to be closer to 9 for arrival! Prom update: the group is running a little ahead of schedule, and it looks they will be back to the school around 9:30 this evening. Thank you to Amy Bultsma and Kelly Engelland for all of their hard work and time that you put into this amazing and fun experience for the kids! And Thank you to our volunteers who drove and helped chaperone, Clint Bultsma, Nate Hegg, Jerry Stange, Nathan Sandland, Molly Greenway, Dale Tlam and Gary Kristensen. We appreciate you!!

Prom tonight will be streamed on Facebook instead of Titans Live.

Its prom night and the Junior class has done a wonderful job transforming the gym!! Grand March starts at 8 pm, the community center doors will open at 7:45 to the public.

Hello, from the senior class. We are having our city wide cleanup on May 5th. We are asking for your help for ideas on what needs to be cleaned or done around town. If you have something that personally needs to be done or something that you know needs to be done around town. Please let someone from the school know. We will get you on the list. These are the contacts you should talk to if you want on the list. Reed Rus - (605)-999-3854 Dawson Gerlach - (605)-999-8900 Eric Denning - (605)-770-2854 This will all be voluntary

Seniors in government are practicing government by participating in committees for our mock legislature.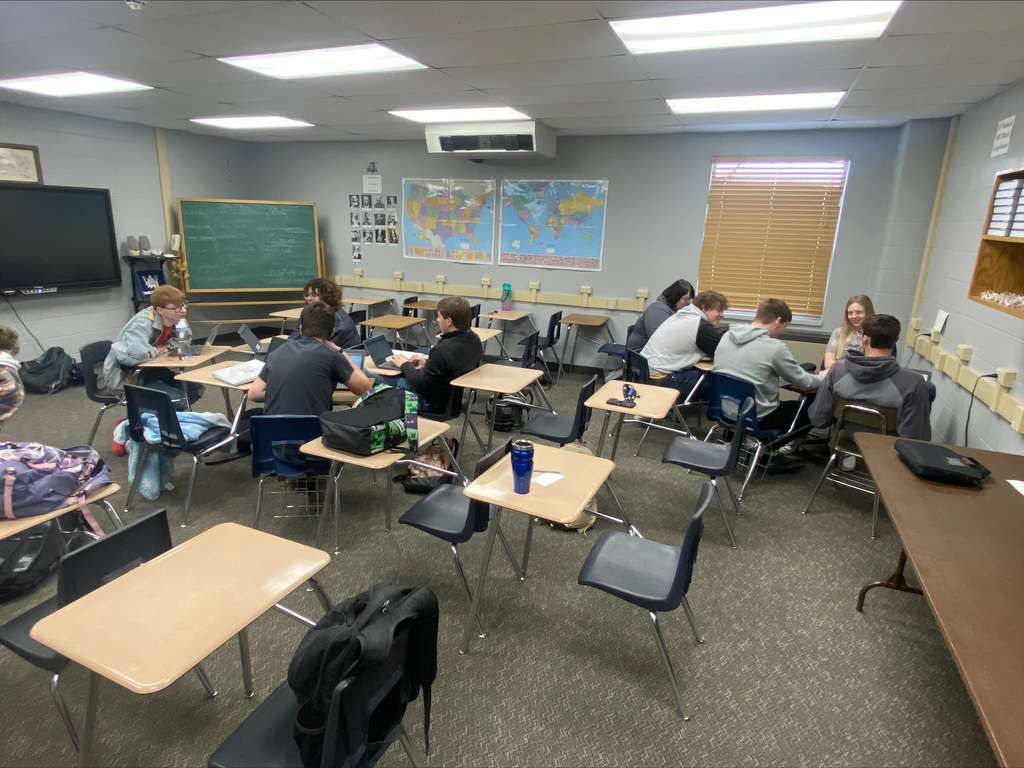 Third graders are building bridges for science.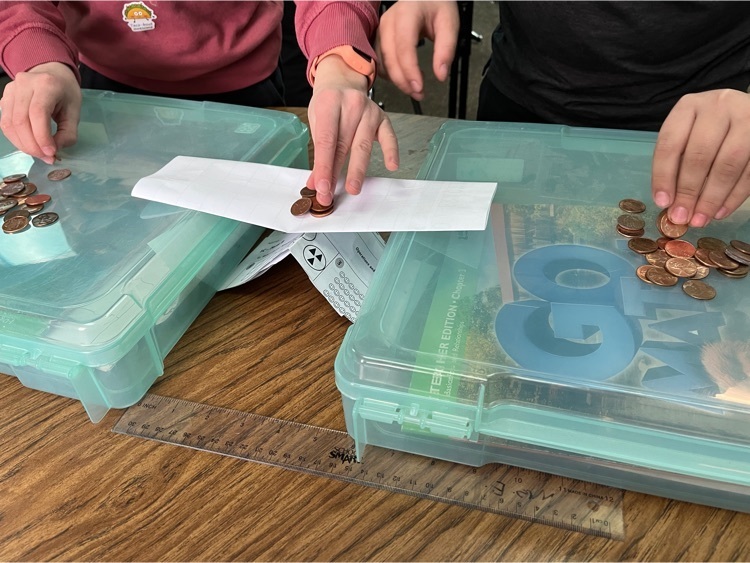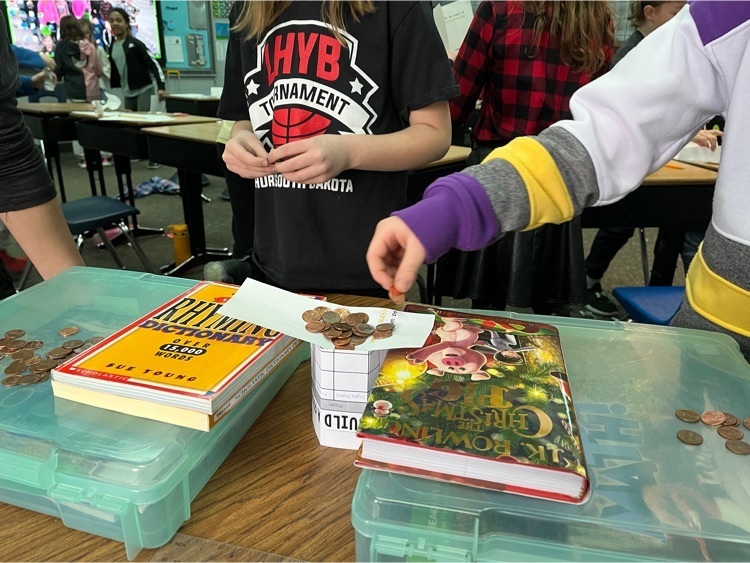 Join us for some family-centered literacy activities in the lunchroom during conferences tomorrow between 4:30 and 7:30.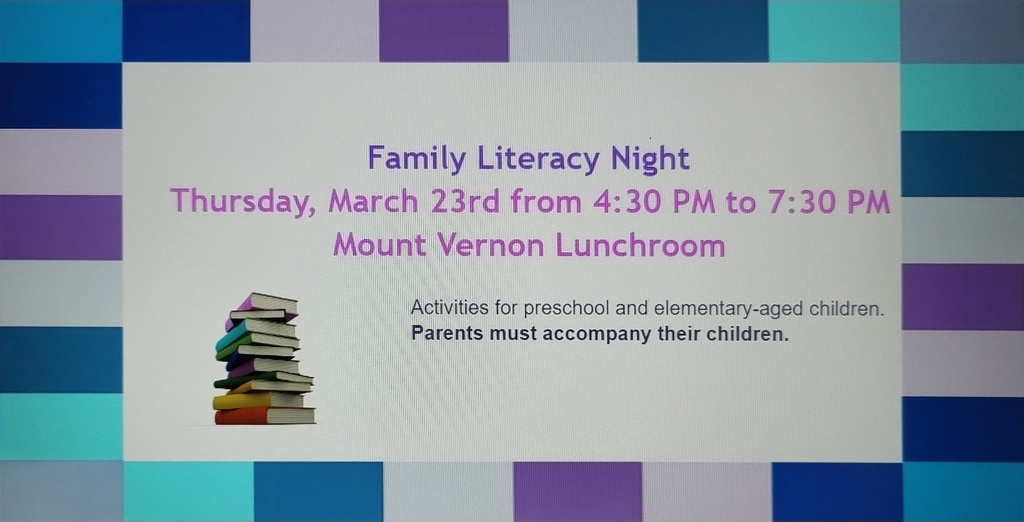 Let's try this again. Coach Helling has put in a lot of time compiling both MV School and MVP Coop records. Please look at these documents and if you have record (newspaper clippings, etc) of personal feats, please let us know.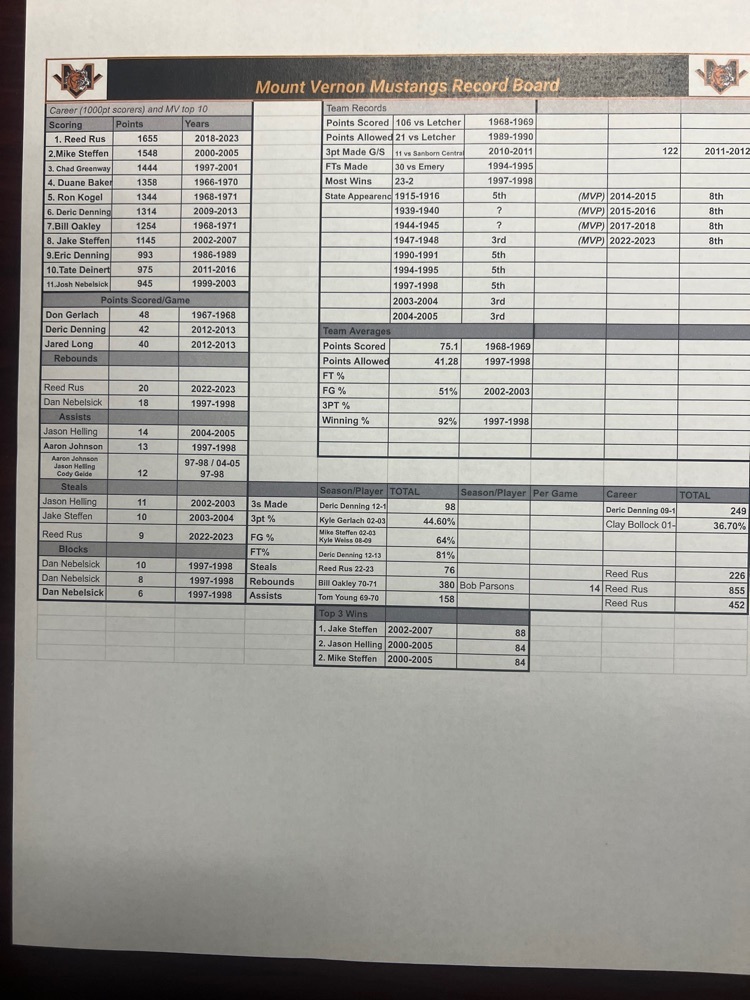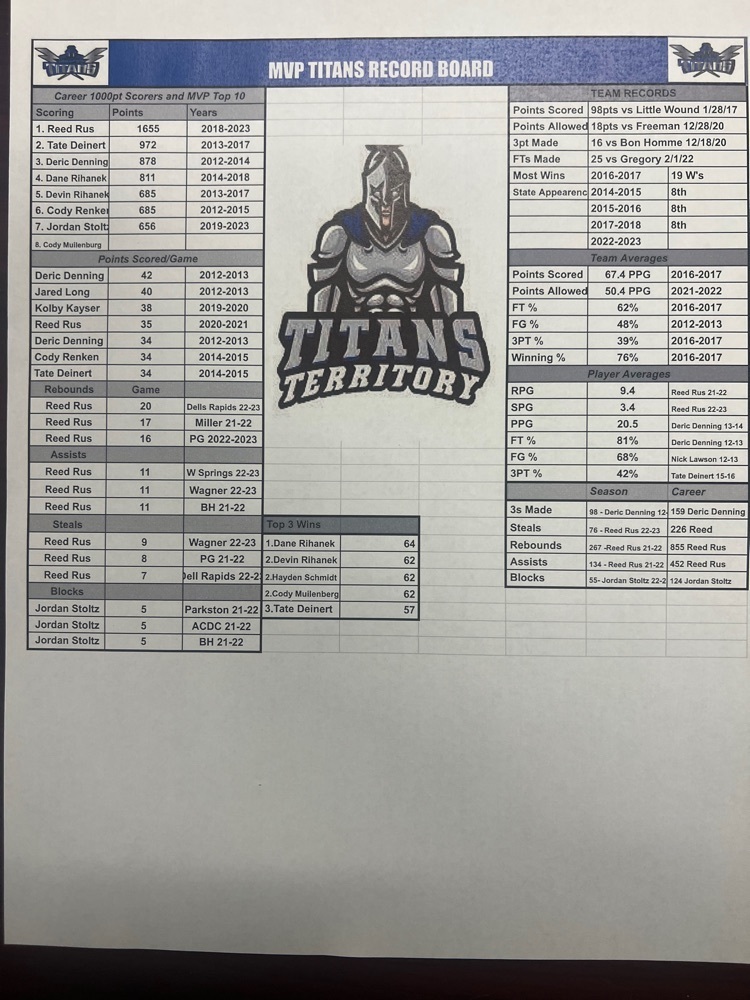 Reminder - Parent Teacher Conferences will be Thursday March 23rd from 3:30 - 8 pm. School will be dismissed at 2:50 pm. High School and Middle School report cards can be picked up in the office. Elementary report cards will be in your child's room. Please stop in the office and pay any dues such as lunch bills.

The Mount Vernon Jazz Band and Jazz Choir went on the road today and competed in the Coyote Jazz Festival at USD. The Choir placed 3rd in their class and the Band got 2nd (out of 7!). Sabrina Strand, Danial Laufman, and Morgan Hoffman all received outstanding soloist awards!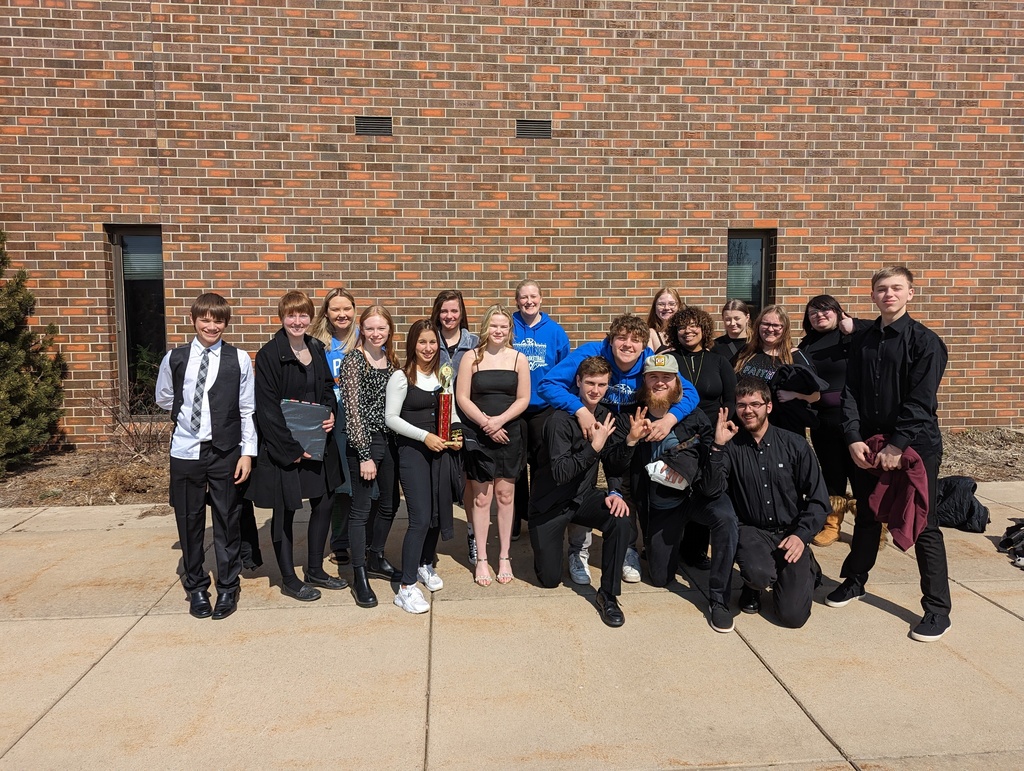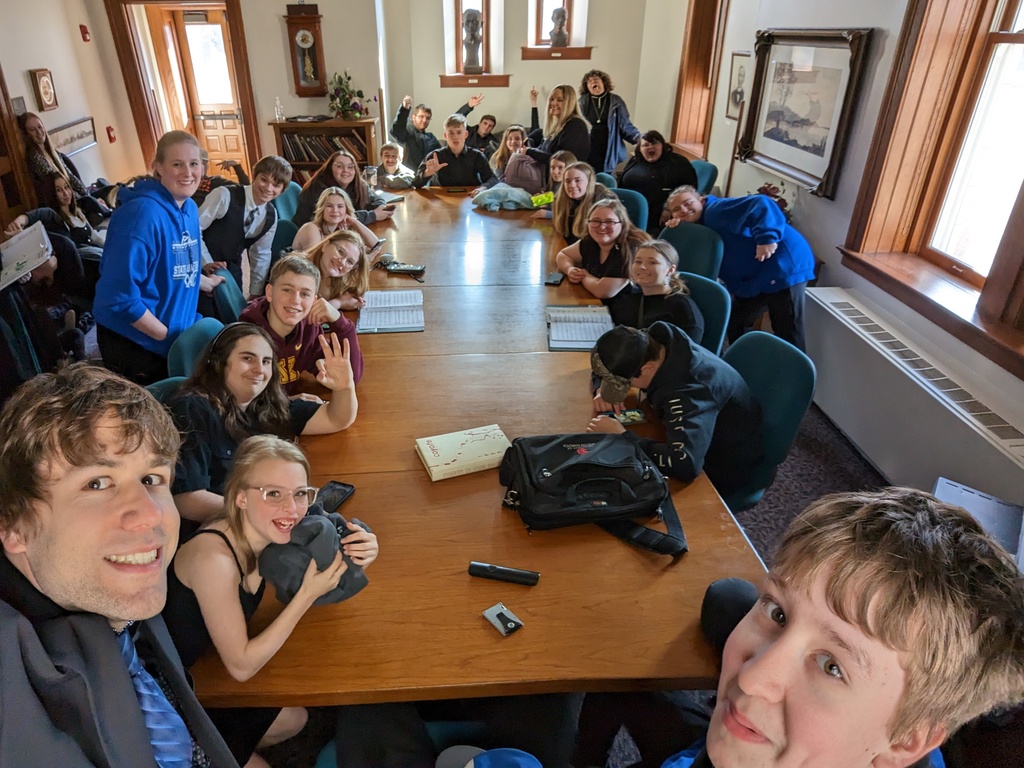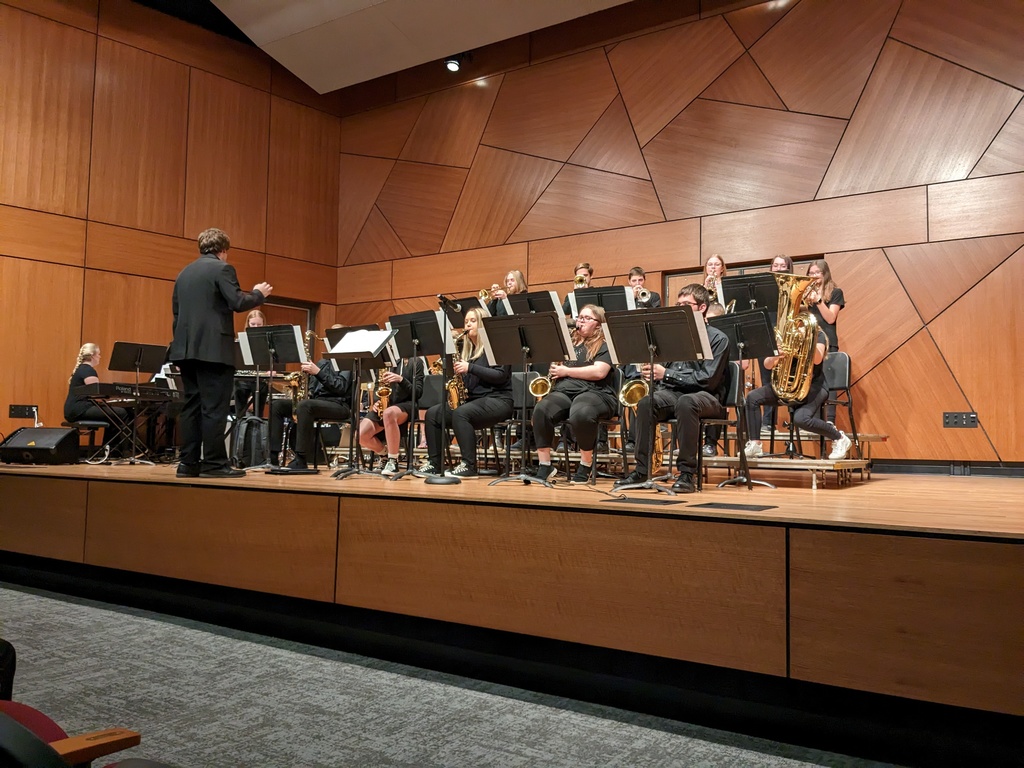 Second-grade students experimented with 3 different materials in science to see which one would be strong enough to form a brick. Our goal was to see how a city could be built out of mud.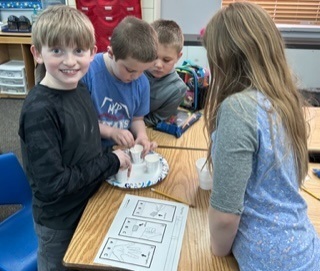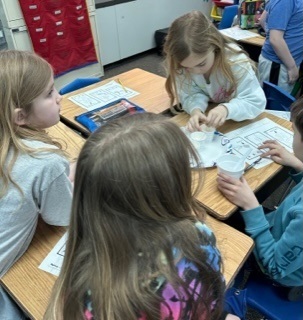 Summer Baseball/Softball Sign-up is March 23, 2023, in the front office at school. 3 pm-8pm.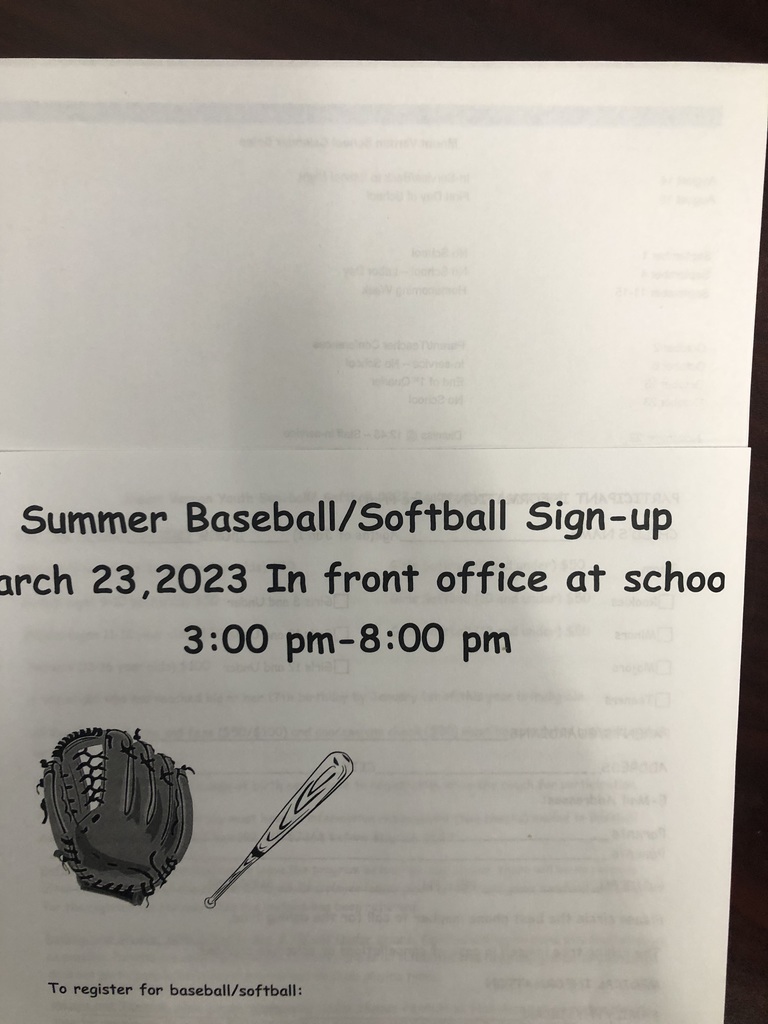 The preschool class made a couple fun rainbow snacks recently!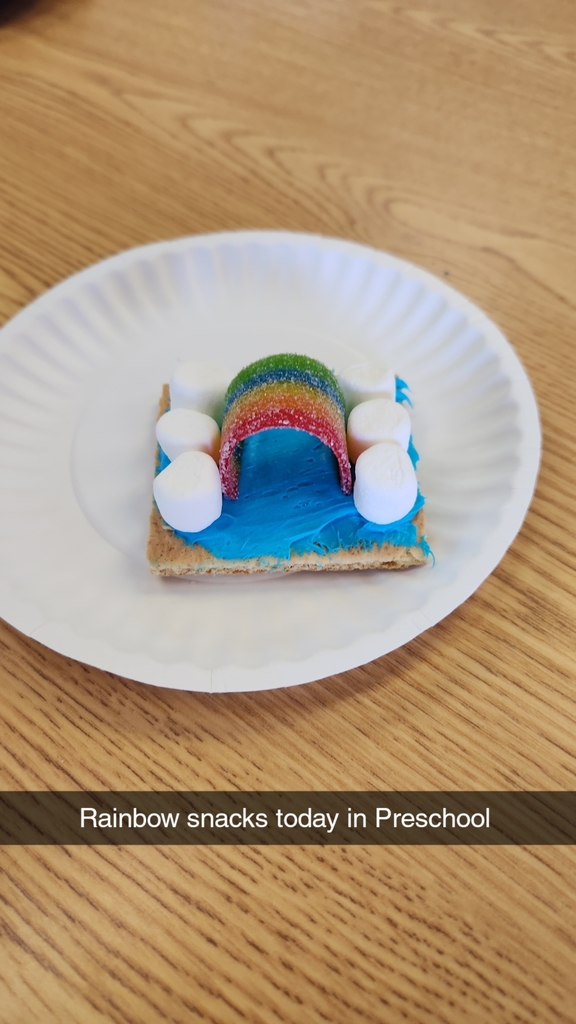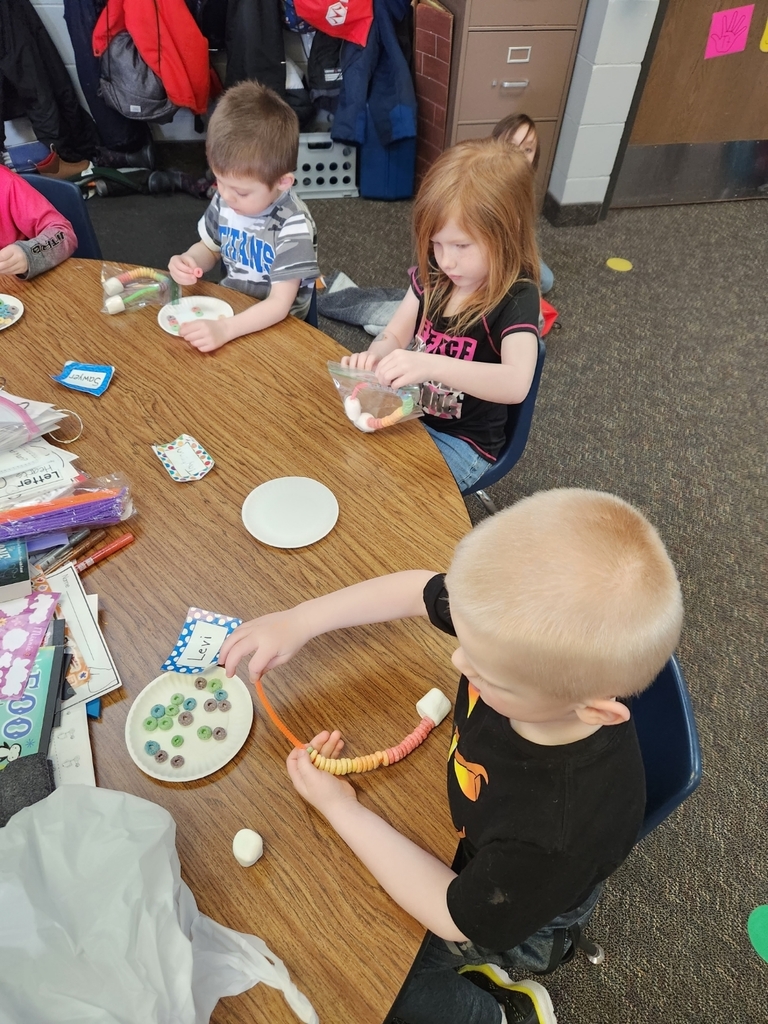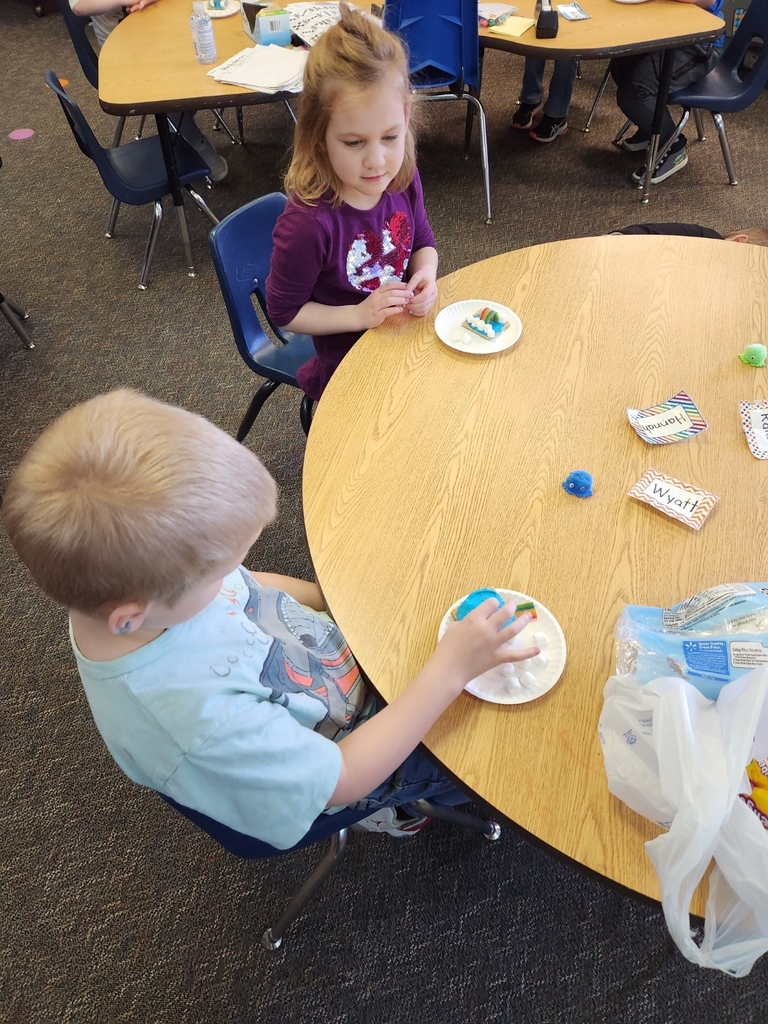 Congratulations to the Art Department for placing 2nd in State Visual Art Contest this weekend in Rapid City SD. Also a Big congrats to Evanna Knecht on winning Best in Show for her drawing.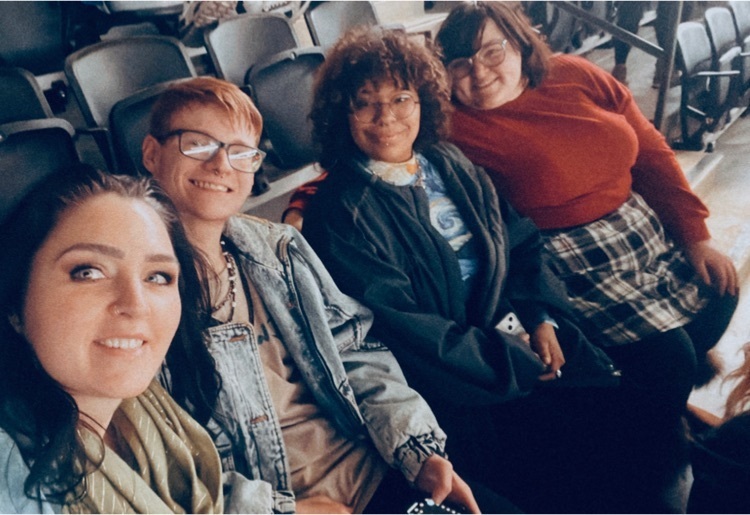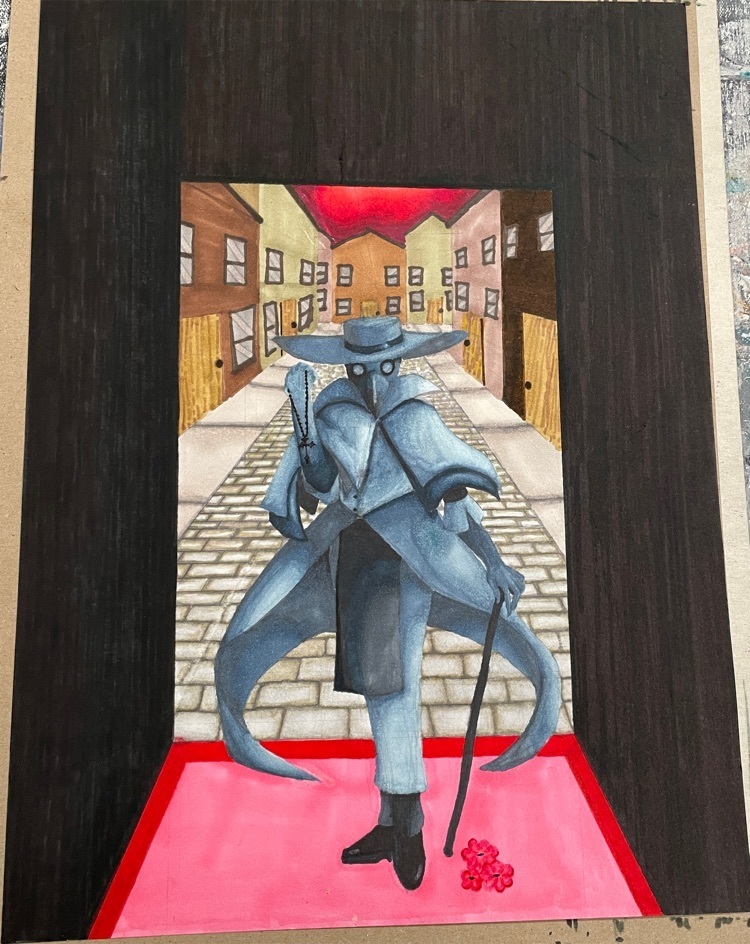 In English, the freshmen are creating character maps for Romeo and Juliet.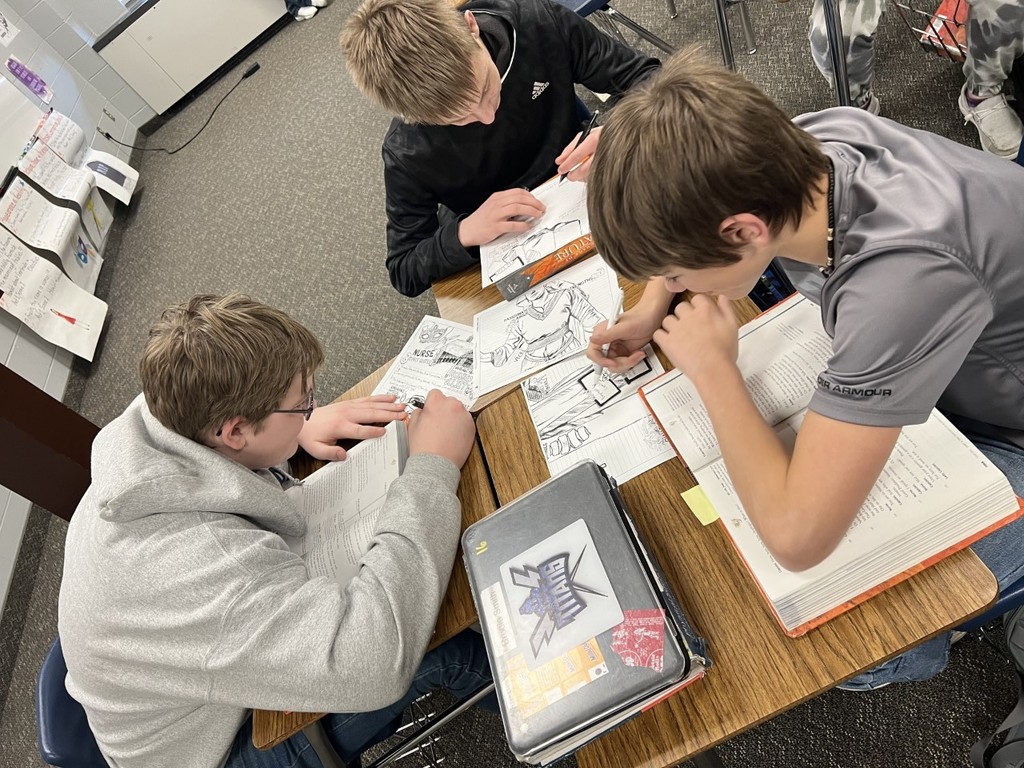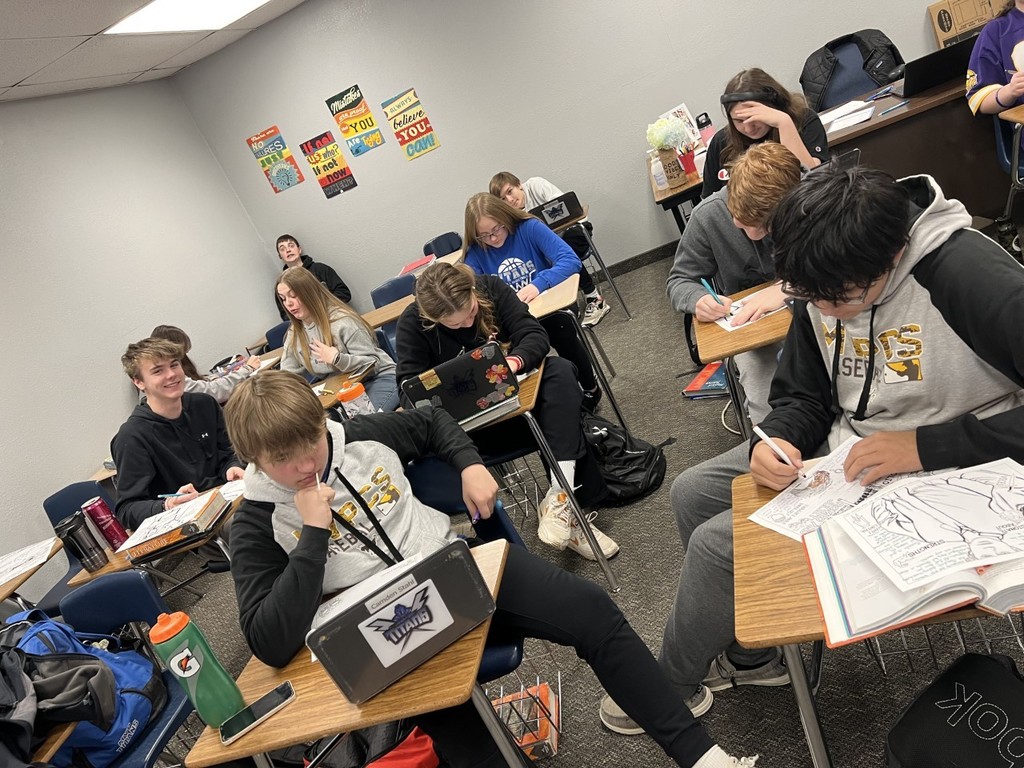 Due to forecasted inclement weather, there will be NO SCHOOL tomorrow, Thursday March 16th.

State shirts are in the office - please get them picked up today or arrangements made- if you ordered.

Expert Lindsey Berg came from CHS to visit the 2nd grade. She taught us about farming and its importance to the water cycle.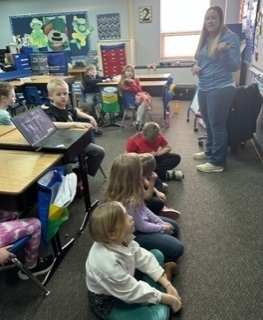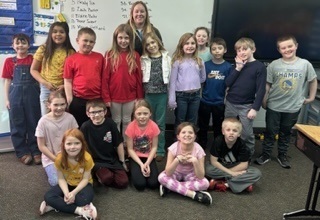 Anyone who wants help send off the Titans tomorrow will have two chances . Plankinton School send off will be at 8:20. Mt. Vernon School send off will be at 9:00.

In 1st gr Guidance, we have been learning about Coping Skills. We ended the unit by making sensory bottles with the help of 2 great seniors (Thanks Daniel & Reed)! It was fun making them with glue-water, food coloring, glitter & sequins. Stay Calm & shake a glitter bottle!