The 1st graders were involved in a live book event for Porter the Hoarder. Each student was given a copy of the book and engaged in the live event with the author and illustrator. The author of Porter the Hoarder is from South Dakota.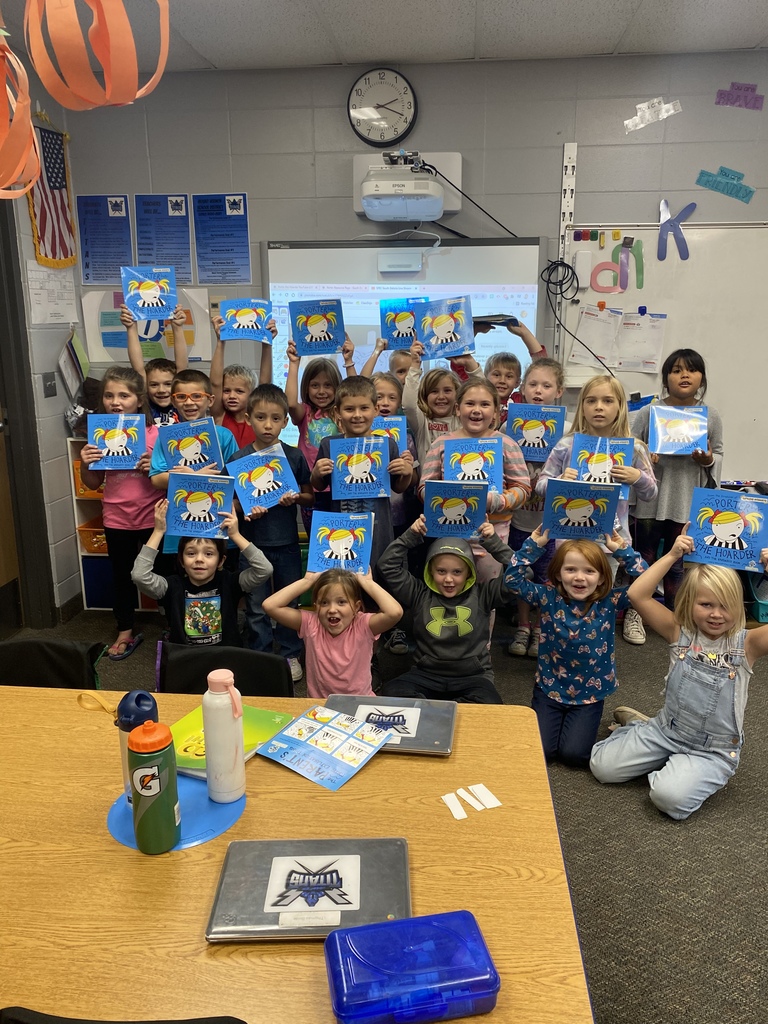 **1st Round Playoff Action** The MVP Titans will be hosting the Beresford Watchdogs tonight at 6pm. Live Stream Link -->
https://youtu.be/pvnEoMREXBM
#GoTitans

Reminder: Picture Retakes are tomorrow - Friday October 22nd.

More Pictures of Kindergarten Root Beer Float Party on behalf of Senior Tessa Pickart.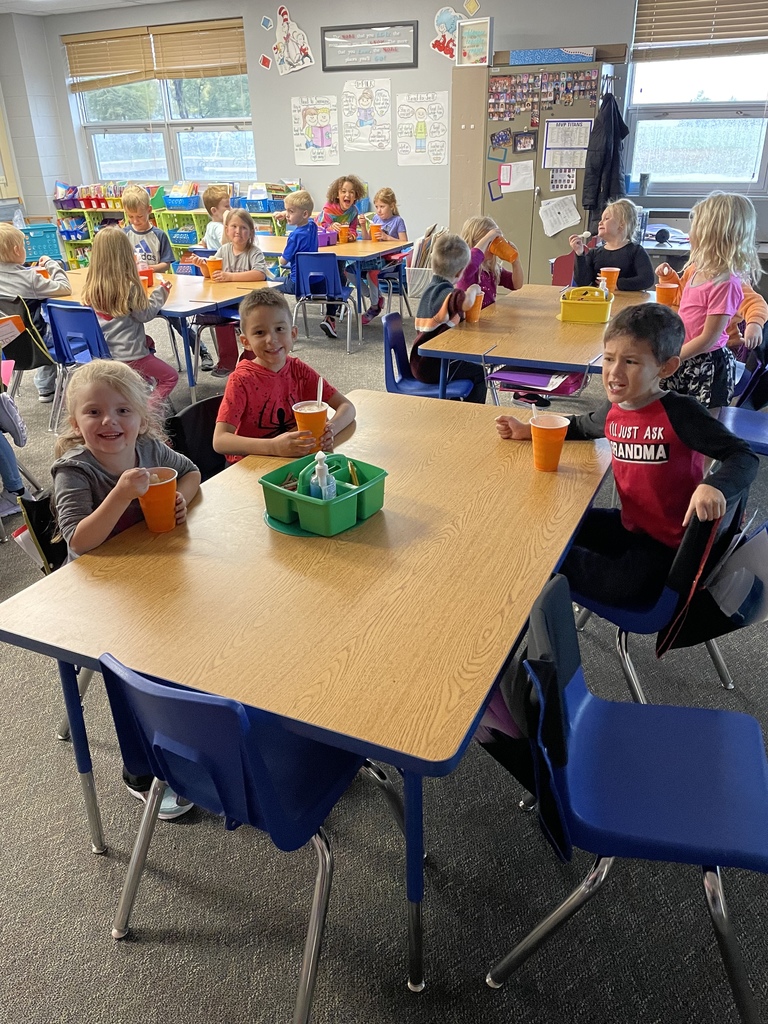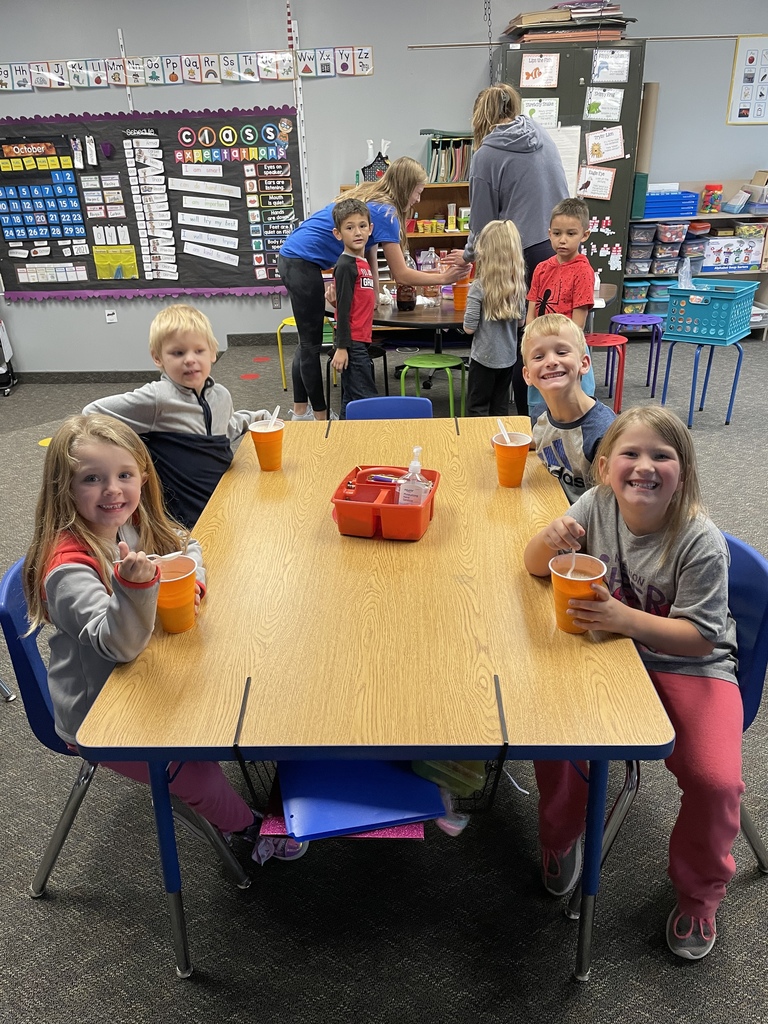 Tessa Pickart brought Kindergarten root beer floats today to celebrate their success, winning the Penny Drive! Kindergarten raised $324 in total to help Tessa with her Senior project.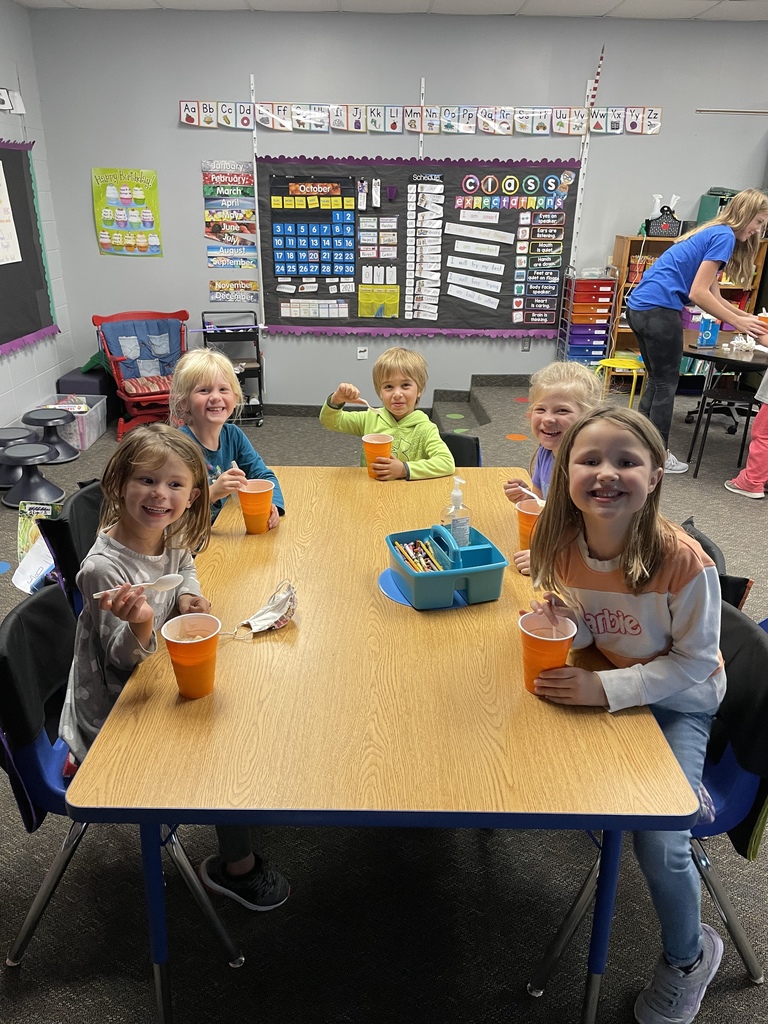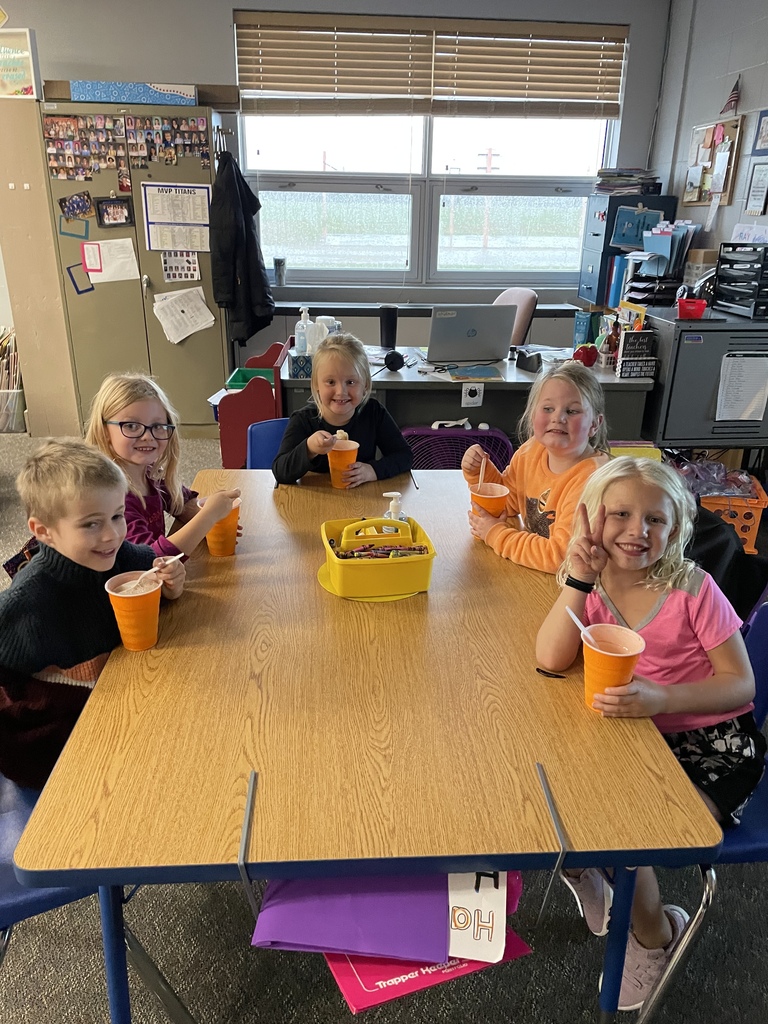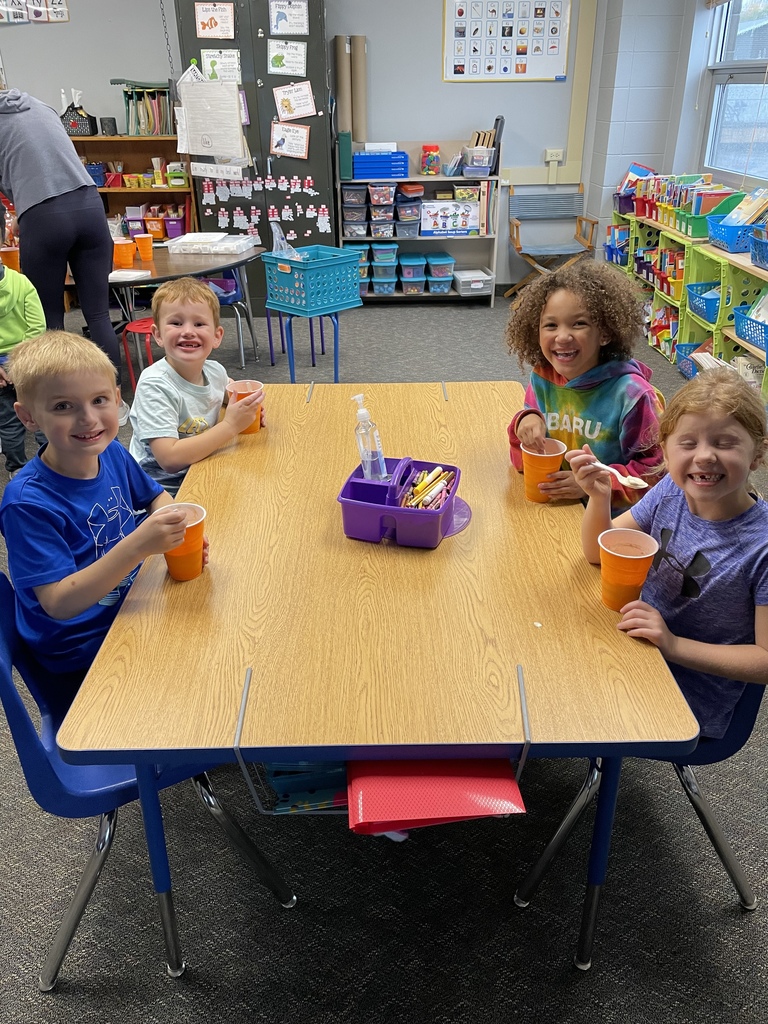 This is a great event put on by the class of 2022! TRUNKS NEEDED!!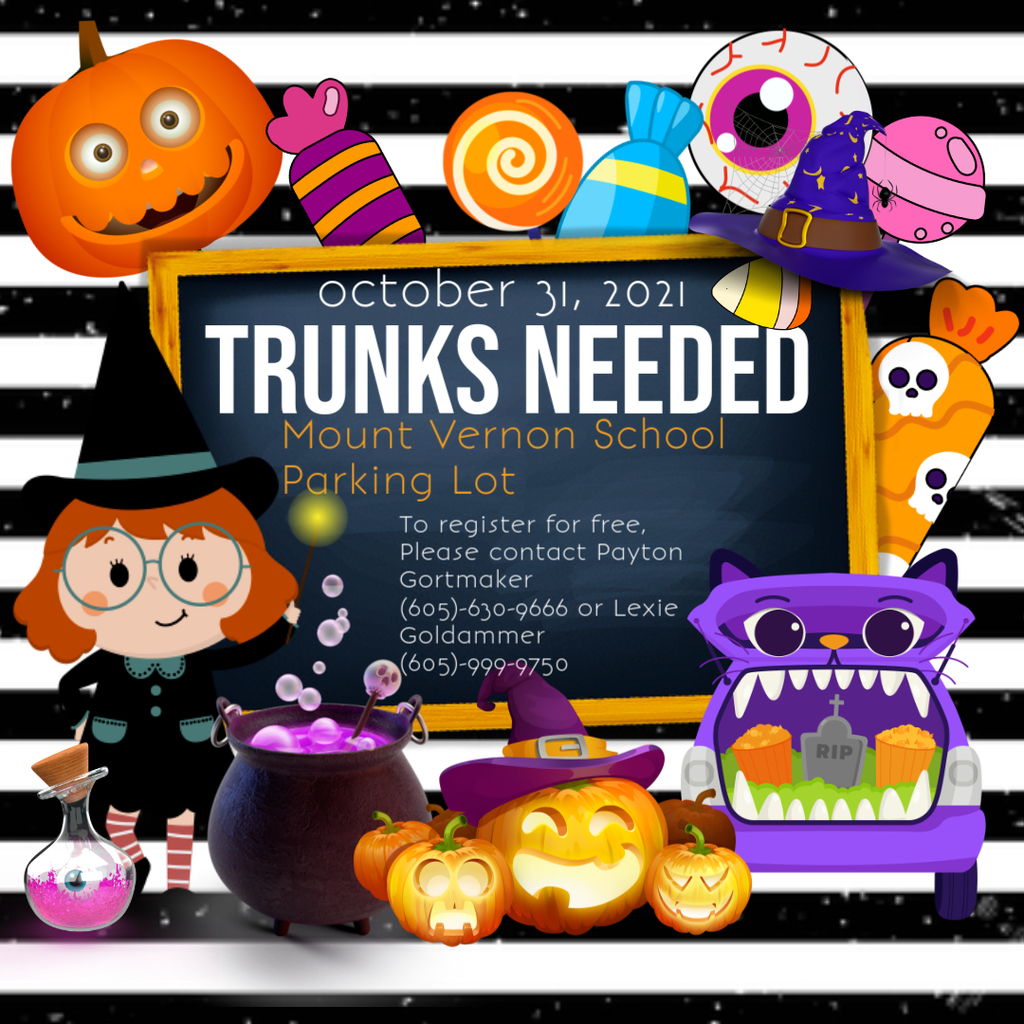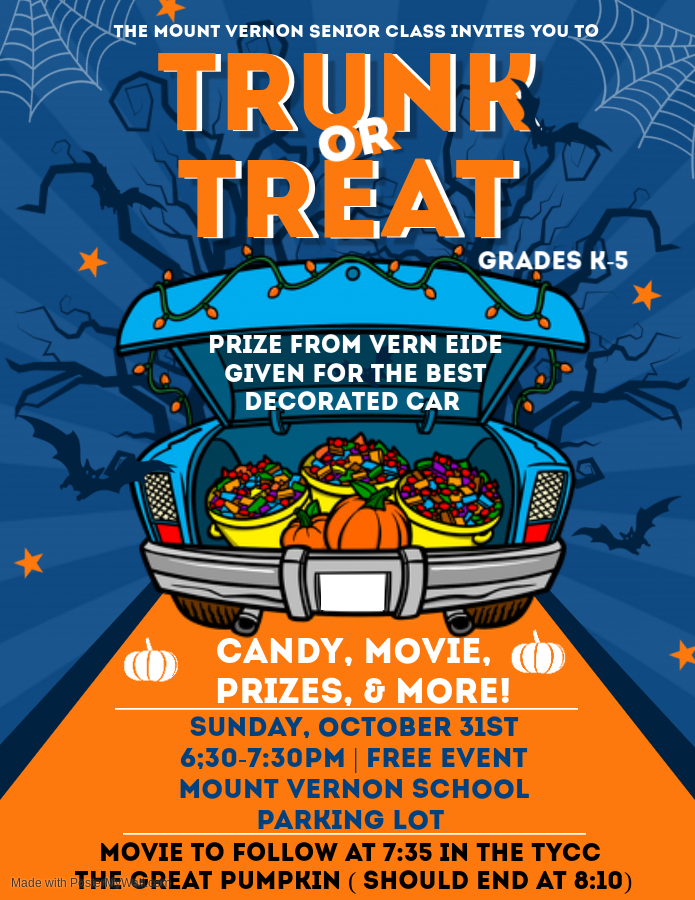 Sophomores: Remember HOBY applications are due to Ms. Bosma by October 28th. Applications are in the English room (on purple paper by the phone)!

School Pictures going home with student today! Please check with your student. School Picture Retakes are scheduled for Friday October 22nd.

Big Week Titan Nation! Tuesday VB in MV vs TV (Sr. Recog). Thursday playoff football home vs Beresford (6:00 start!). SDHSAA event - so no passes accepted and admission is $5 and $7. Saturday our XC teams run at the STATE MEET in SF and our VB team has SESD Tourney in Wagner.

Kindergarten won the August/September Titan challenge for great choices and hard work! They had a pajama day and watched Inside Out to celebrate their success, and identify our their characters and how it relates to their social emotional learning.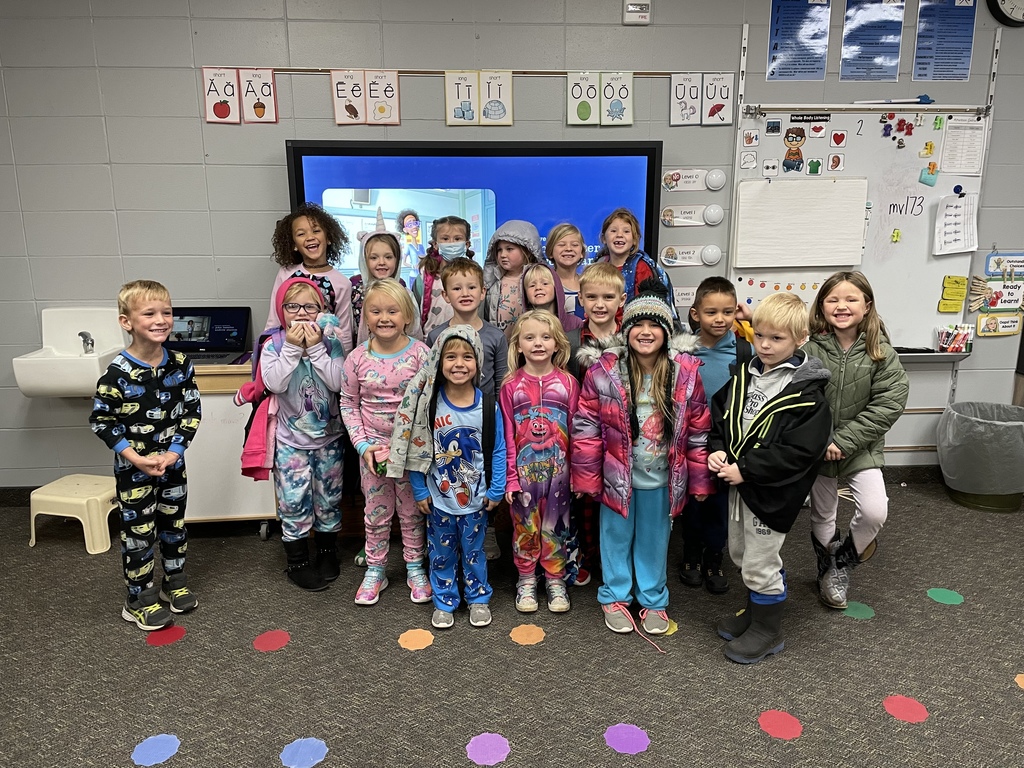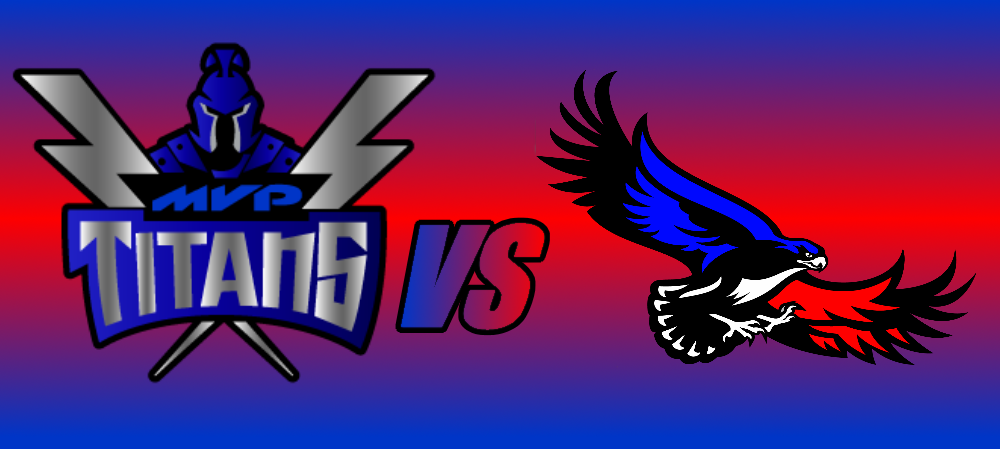 FREE FLU VACCINE CLINIC: For all children 6 months through 18 years of age and limited supply for adults. (There is no administration fee & no cost for the vaccine) DATE: Tuesday October 19th, 2021 TIME: 3:00PM - 7:00PM LOCATION: Mitchell Corn Palace Masks are REQUIRED for everyone 2 years and older. *Consent forms must be completed prior to arrival at the Corn Palace. They can be printed from the County Website
http://www.davisoncounty.org/departments/community-health-nurse/
or contact the Davison County Community Health Office at 995-8050 for a form.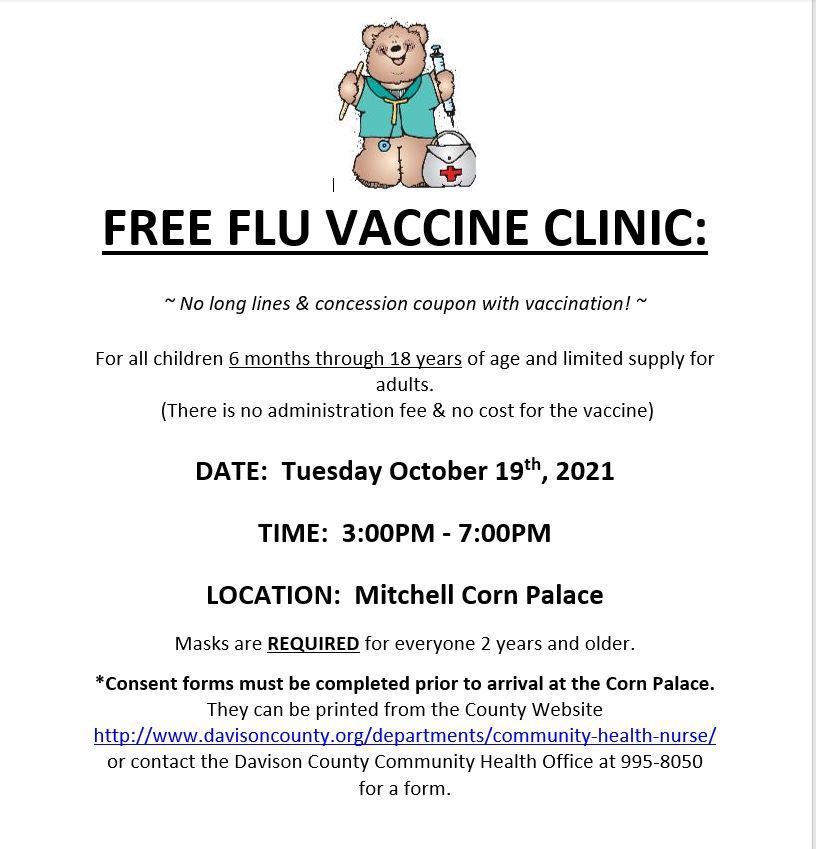 The VB games in West Central TONIGHT will have a 5:00 start for the C game and will have a rolling schedule after that. They were actually supposed to start at 4:30, but did not due to an oversight on my part (Mr. Denning). Sorry about this! Please pass the word.

These lucky students were selected to have donuts with the principal this morning. Always a great way to start the day. Keep up the good work.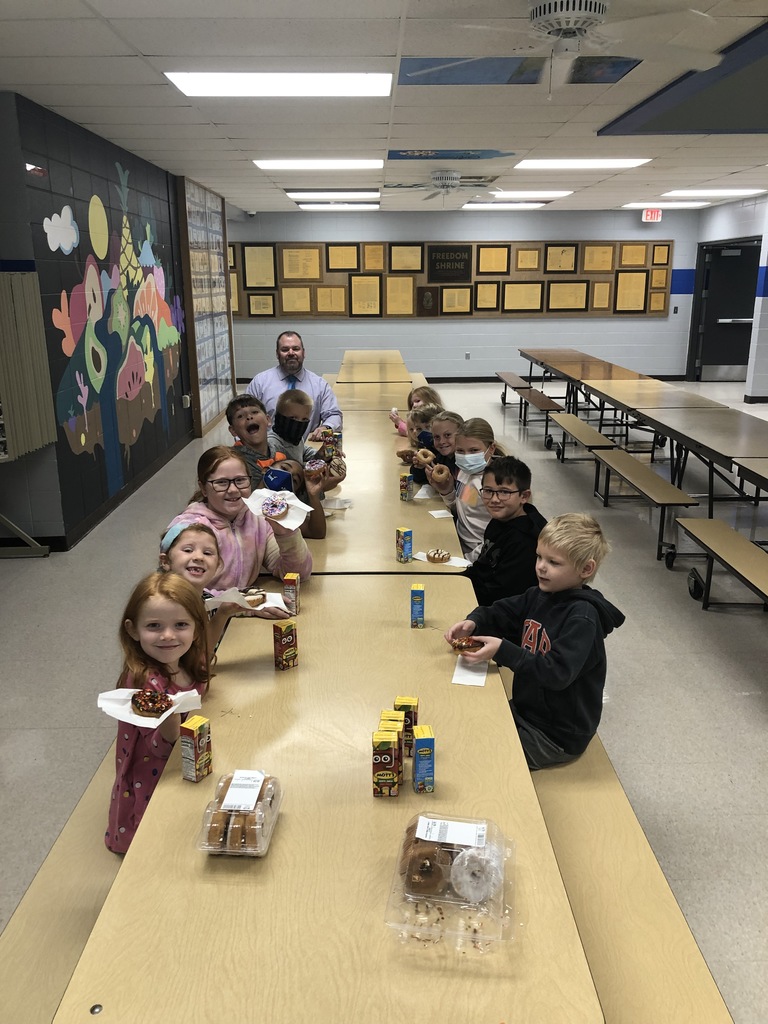 Mount Vernon School Families, Just a reminder Friday, October 15th, school will be dismissed at 12:45pm. There will be no after school program this day.

Boys 5th and 6th Basketball practice will practice in MV at 4 (Tom Young Community Center) after school on Thursday October 14. Girls 5th and 6th Basketball practice will be in Plankinton at 4 (picking MV girls up at 3:45) on Thursday, October 14.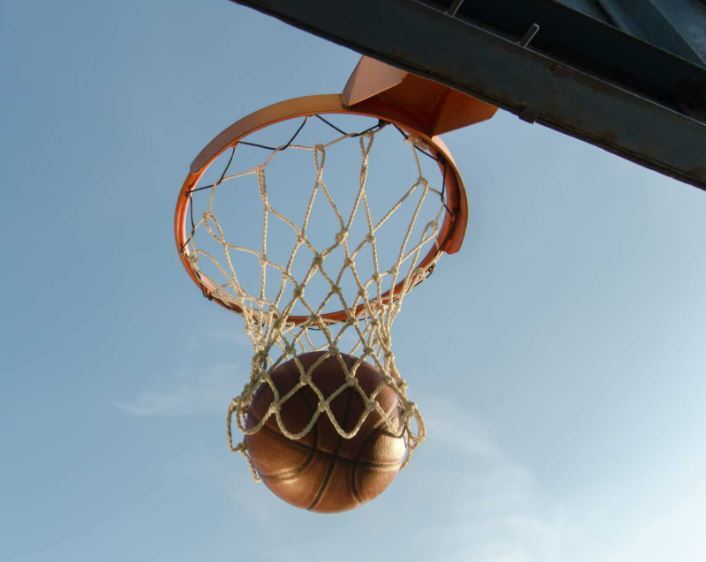 CHILI COOK OFF FRIDAY NIGHT BEFORE THE 6-1 TITANS TAKE ON THE 5-2 WWSSC BLACKHAWKS. PRIZES AWARDED FOR: 1) BET CHILI 2) HOTTEST CHILI 3) BEST TAILGATE SPOT It's the biggest game of the year for our kids with huge playoff implications. Have some fun and support the TITANS!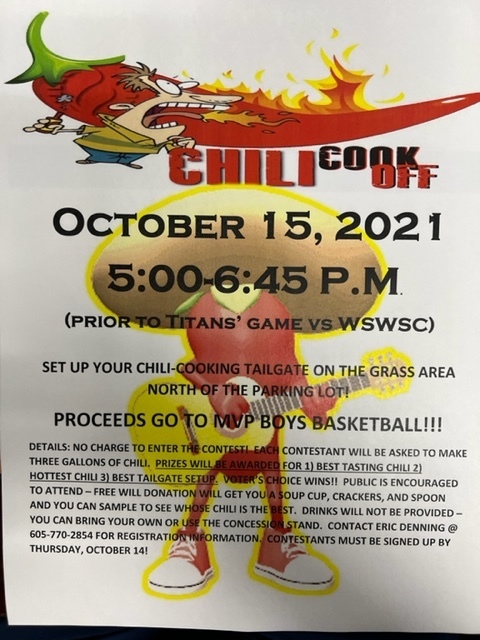 The 3rd grade class had a great day. They were awarded pizza for lunch for having the best overall attendance and than ice cream for great behavior and meeting learning goals. Keep up the great work!